fresh. joe fresh.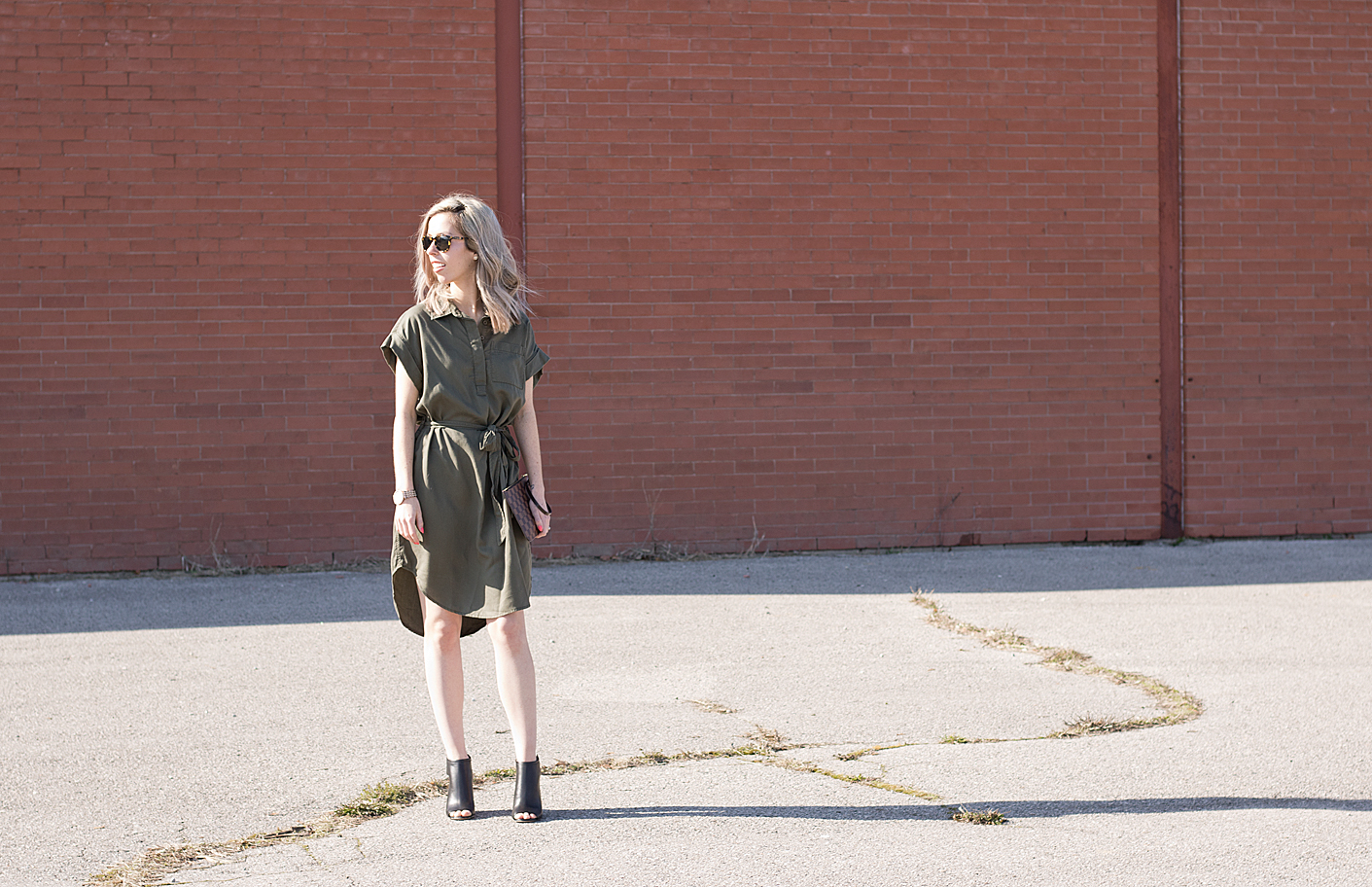 I have never really been big on shirtdresses, but when I saw this beautiful army green number at Joe Fresh something clicked. I then saw the $39 price tag and I was sold!
What I really like about this dress is that it's slouchy and comfortable, but comes with a separate tie-belt so you can customize it to your own body. There's nothing I hate more than a loose-fitting dress with an awkward elastic or belt loops added somewhere-near-the-middle. We are all shaped differently. Let me tie my belt where my waist is!
The other thing I really love about this shirtdress is the cargo-vibe. We are seeing a lot of this trend lately, particularly in joggers and trousers, and I'm loving it. It's pretty, but also utilitarian.
And with that, Joe Fresh, I thank you.
Dress - Joe Fresh
Shoes - Aldo
Sunnies - Banana Republic
Clutch - Louis Vuitton