super sale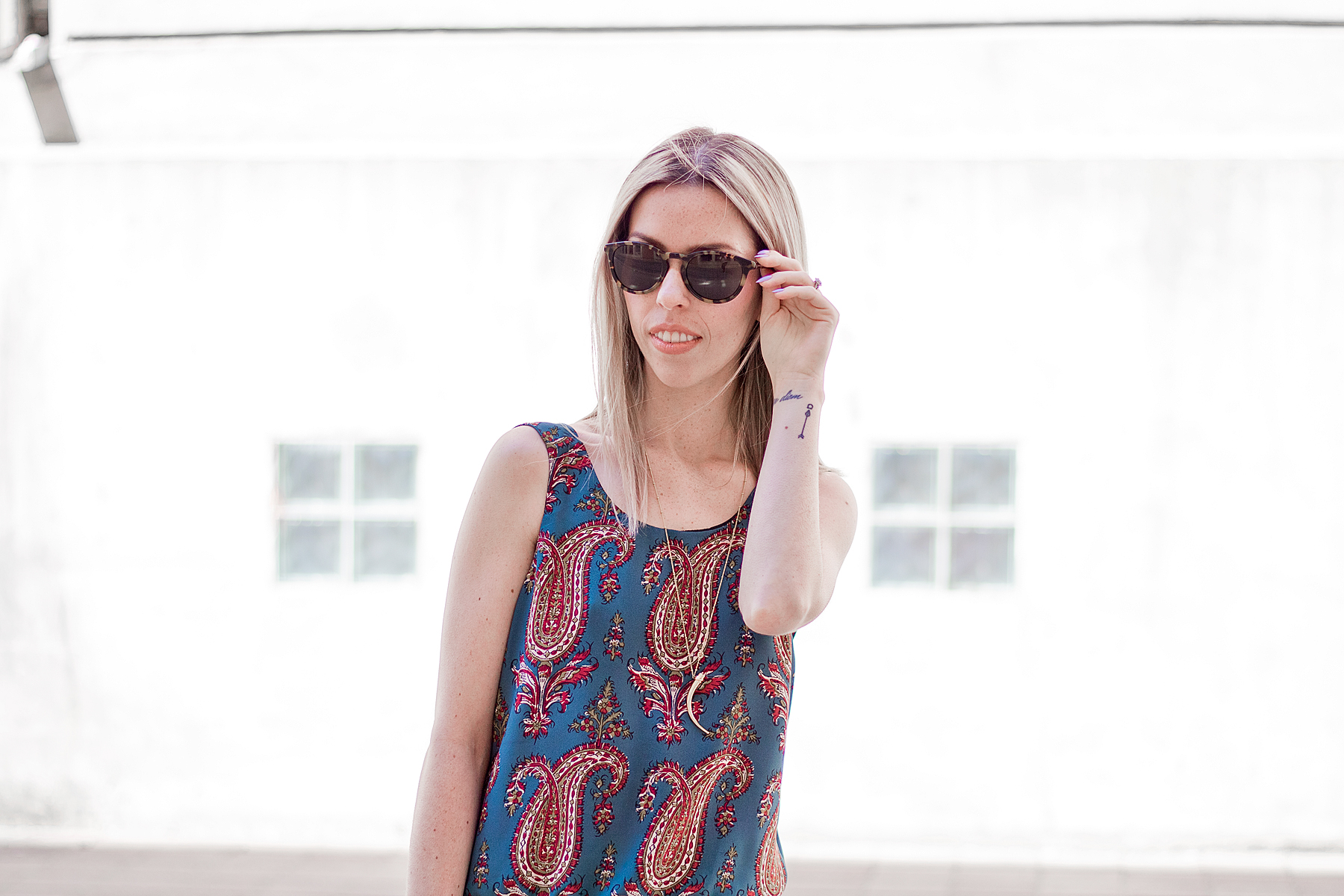 I've spoken before about paying attention to end-of-season sales, and this jumpsuit is just another reason. I paid $16 for this. SIXTEEN DOLLARS. From the Zara end of winter sale.
It is clear to me that this is not a winter piece, but you never know what you're going to find when blowout season strikes!
I scooped up this jumpsuit for 4 reasons:
I love jumpsuits
It has a low back. I love all low-back things.
I loved the paisley print, and patterns are making a huge comeback.
The pants are culottes - aka. on trend & super comf.
Jumpsuit - Zara
Shoes - Zara
Jacket - Mackage
Sunnies - Banana Republic
Necklace - Tory Burch
Bag - Louis Vuitton