festive flavours with Italpasta Total Pasta
The holidays are an exciting time filled with friends, family, and lots of FOOD! The "food baby" and "food coma" phenomena are readily observable at this time of year. There is just something about the season that makes us want to indulge!
With all the pressures of the holidays, it can be difficult to know how to keep your festive meals in check without sacrificing on flavour or style. Luckily, Italpasta's Total Pasta has 10g of heart-healthy fibre in every 85g serving, so it keeps you full longer - but looks and tastes like your traditional white pasta. Yes, actually!!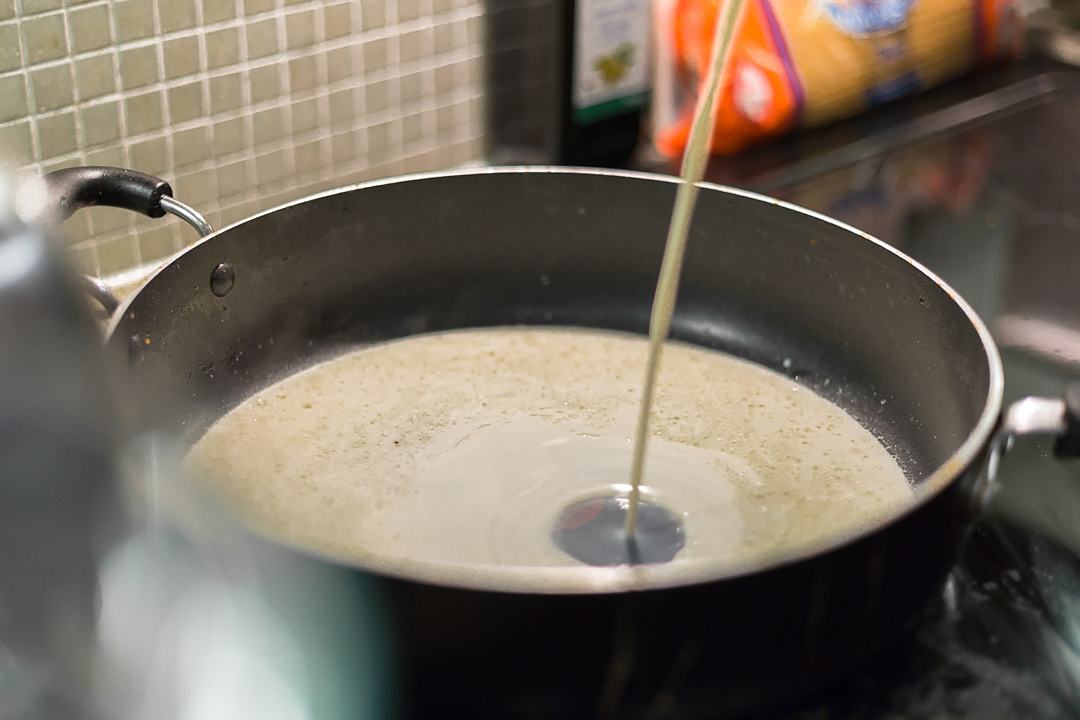 In preparation for the holiday season, I had some friends over to try out a few new recipes using Italpasta's Total Pasta. I don't mean to brag, but my spaghettini was *quite* popular! I decided to get #festiveAF using red & green vegetables, and I used almond milk in place of cream in my asiago "cream" sauce to keep it on the lighter side! Did you know that you can sub almond milk just about anywhere milk or cream is used? You totally can! *praise hands*
Made with 100% Canadian wheat, you can feel confident about what's inside Italpasta's Total Pasta. It really is a great choice for the whole family! Read on to get the recipe for my "creamy" asiago spaghettini!
Pictured above - penne pasta salad, 3 cheese mac bites, caprese skewers - all made with Italpasta Total Pasta!
Creamy Asiago Spaghettini
What you'll need:
750g Italpasta Total Pasta Spaghettini
2 cups almond milk (I like Earth's Own SoFresh unsweetened almond milk)
2 cups grated asiago
8 cocktail tomatoes
1 cup frozen chopped kale
handful pine nuts
3 tbsp garlic-infused olive oil
1 tsp tabasco sauce
salt & pepper to taste
How to make:
Heat large skillet over medium heat. Drizzle garlic-infused olive oil over pan (I like infused oil because it has tons of flavour without all the work!).
Add 1/2 cup almond milk, salt & pepper, stir. Add 1/2 cup grated asiago. Allow sauce to thicken, stirring frequently. Repeat this step until all milk & cheese are incorporated, or until desired thickness is reached.
Bring a large pot of salted water to boil, add spagettini. Cook until preferred doneness (about 6-7 minutes). Strain pasta and set aside.
Add tabasco to sauce, stir.
Add frozen kale & halved tomatoes to sauce, let simmer. (I like frozen kale because it's quick and easy, and holds up better than spinach when cooking!)
Once tomatoes have reduced, add spaghettini and toss. Transfer to serving dish, and garnish with asiago and pine nuts. (If you want to really bring out the flavour of the nuts, you can toast them a little beforehand!)
*Party tip - choose an oven-save serving dish in case you need to keep the pasta warm before your guests arrive!
And there you have it! It really is that easy. This dish is sure to impress your guests, and leave their tummies satisfied!! For more holiday inspo, click here!
Let me know if you'd like the receipe for any of the other dishes pictured here! :)
Happy Holidays!
*This post was created in partnership with Italpasta